Your Complimentary Access to Performance Health & Fitness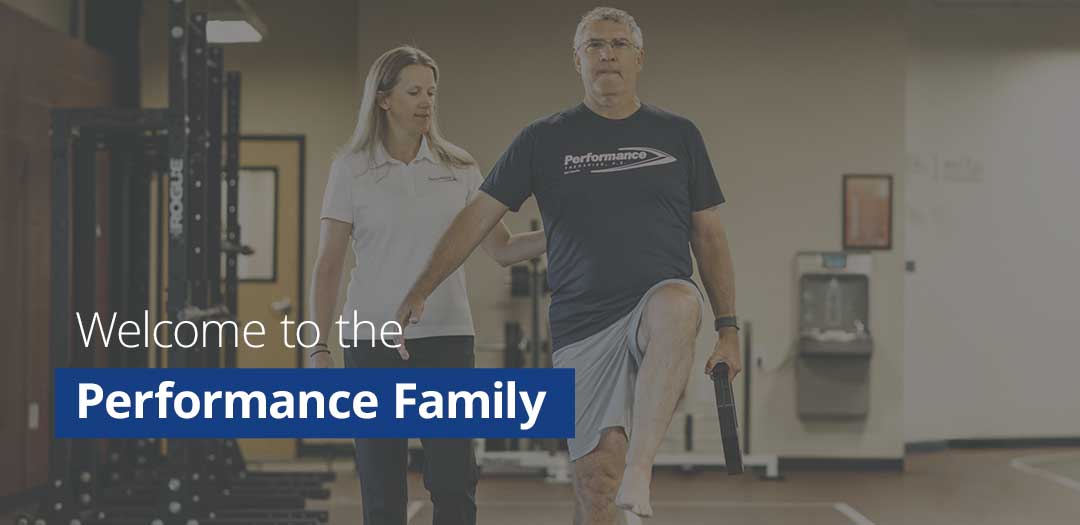 Thank you for choosing Performance Therapies!
By selecting us as your therapy partner, you have access to the best and most qualified therapists in the area. Did you know that throughout your treatment, you also have complimentary access to our 25,000-square-foot health club and many of the benefits that come with membership?
The details:
Health Club Details
Performance Health & Fitness is connected to our Coralville Therapy Clinic, located at 3290 Ridgeway Drive, Suite 1.
Gym Access
Talk to your physical therapist about your wellness goals. They can help determine if you're ready and able to work safely on exercises and therapy work outside of your regular appointments. If so, you can use the club for free as long as you check-in at the Performance Therapies (Coralville) front desk during regular clinic hours. You will be given an access pass that must be returned during clinic hours.
Initial Consultation
All of our patients are eligible for one complimentary Initial Consultation with one of our health coaches. During this session, she will work with you to establish your specific wellness and/or fitness goals based on the S.M.A.R.T. philosophy to start or continue your journey towards a healthier life.
7-Day Trial Gym Membership
If you're nearing the end of your therapy plan or want to use the health club outside of regular clinic hours, we invite you to request a free 7-Day Trial Membership to Performance Health & Fitness. You'll get a full week to try out classes, use the track, meet the training team and more.
Membership Discount
Ready to join a gym? As a Performance Therapies patient (active or recently discharged), you are eligible for an exclusive offer – waived joining fees (a $49.00 value).
Next steps: schedule an appointment with our Member Services Director, Reese, and she will reach out to learn more about you and your wellness goals and answer any questions you may have about Performance Health & Fitness. She will also help ensure that you take advantage of all the complimentary services that are available to you. Fill out this form and she will be in touch with you within 1 business day.