5 Reasons to Take Advantage of Telehealth Physical Therapy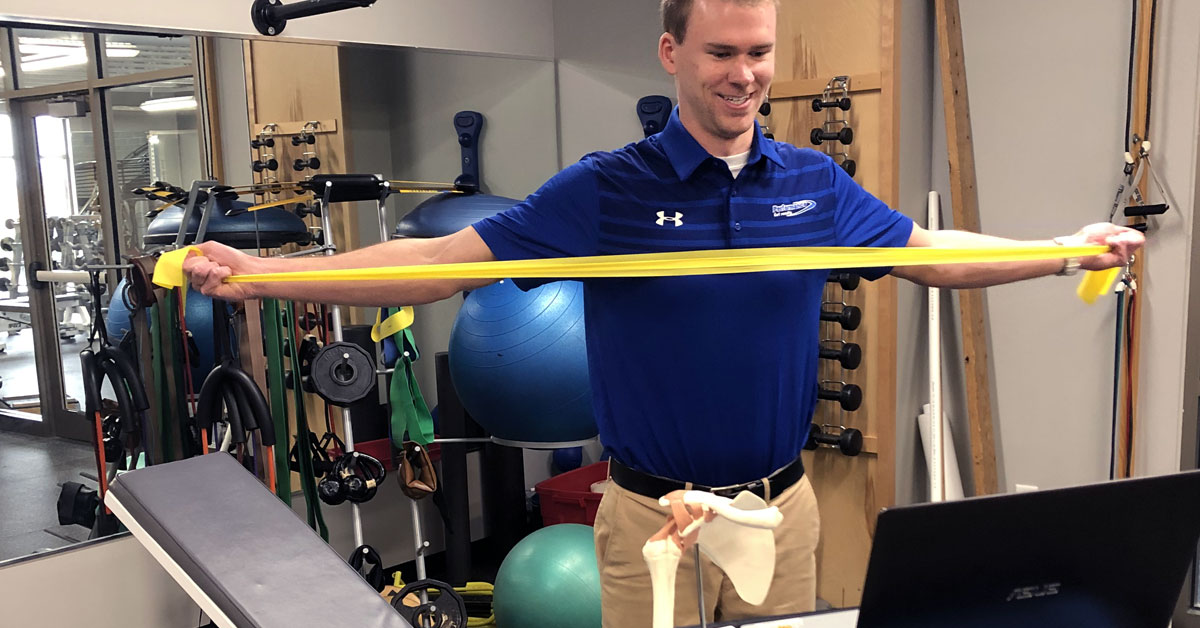 One of our favorite parts about working at Performance Therapies is the ability to directly interact and provide hands-on care to you. However, as social distancing becomes the norm to help prevent the spread of COVID19, the Performance Therapies team is adapting in order to continue to provide high-quality care.
Telehealth physical therapy is becoming a more popular option and allows us to remain engaged with our patients during these difficult times. Telehealth physical therapy is a live one-on-one appointment with your PT through an online platform.
While we are excited to see all of our patient's back in the clinic, here are several reasons to consider telehealth physical therapy in the meantime:
Stay Connected
Telehealth gives you a direct avenue to stay connected with your PT after an initial in-person visit. It serves as an opportunity to ask questions, to receive direct feedback on your exercises, and to advance your home exercise program as needed to keep you on the right path to recovery.
Individualized Care
With telehealth visits, you can continue to work one-on-one with your PT in a private setting. This allows your PT to continue to modify and progress your exercises based on your current presentation.
Comfort
We understand that many of you are uncomfortable coming into the clinic during these uncertain times. Telehealth can be performed in the comfort of your own home or office with a PT that you already know well and who understands your situation.
Accountability
Participating in telehealth visits help ensure that you are sticking to your exercise prescriptions and achieving your goals. Remaining consistent with your home programs is crucial to your short- and long-term success.
Efficiency
We understand that everyone's timetables and sense of normalcy have been changed as the COVID19 pandemic continues to develop. As your schedules evolve during these times, telehealth visits can be arranged based off your availability and convenience. Whether you are seeking a long visit or a quick check-in, we are here to help fit your needs.