Ask the Expert: What do you wear when training for a marathon?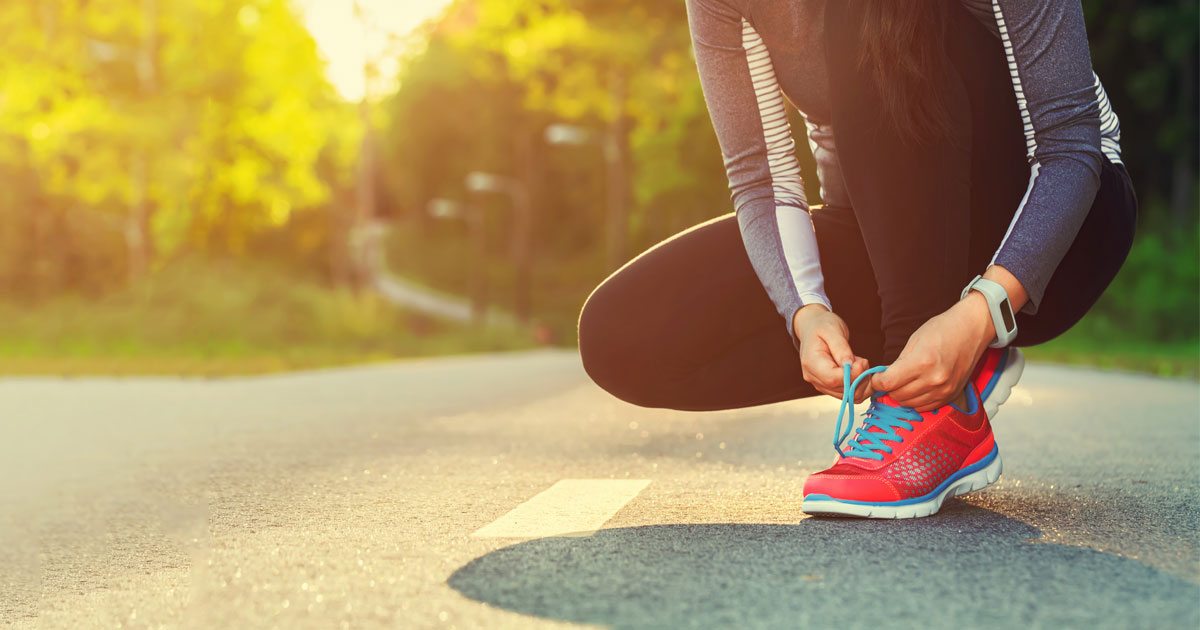 I think that we all can admit buying new clothes is fun. Also, what is more motivating then having new clothes and shoes to keep you on track in training for your upcoming half marathon or marathon? But when it comes to buying clothes and shoes for running we all must consider some important features; are the clothes light, cool, warm, quick drying, etc. Another important thing we must also consider when selecting our running attire, is the amazing Iowa weather-one day its beautiful outside and the next it could be 2 degrees.
Shoes
Let's start with shoes since it is a pretty important piece to your running outfit. Each person has different preferences and expectations for running shoes. I would be lying if I told you I found my favorite running shoes on the first try. I currently am obsessed with my Brooks, because that provide a lot of support but yet are still light for my long runs. My recommendation is to go to a running store, such as We Run in North Liberty, and try on many different shoes (We Run also do this cool thing where you can try out shoes on a treadmill before buying). This will give you a feel for what you like and don't like. But, most running stores have employees that run themselves and can lead you in the direction for the most appropriate fitted shoe.
Socks
Next, socks are very important when running long distance. This could be the difference between blisters and smelly shoes to comfortable non-blistered feet. Wearing your average cotton sock does not provide the appropriate breathability that runners need. This means that foot gets hotter quicker and it will not evaporate, leaving you with a sweaty smelly foot. Cotton tends to be the fabric that rubs your feet the wrong way, which (with long runs) can lead to blisters. My recommendation is to trade these smelly socks out for a dry fit sock. I wear Feetures, which are a form fitting dry fit sock with a tab (at the achilles) to prevent rubbing and blistering from my shoe. Again, finding the perfect sock is based on personal preference and comes with trial and error. I strongly endorse a comfortable dry fit sock while you run for longer periods of time.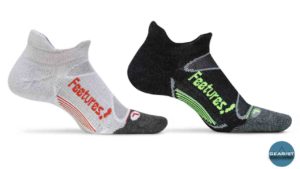 Pants and tops.
What if it's hot or cold or raining or snowing? Well, this again is up to you, but the main features you want in your clothes are that they fit, they are breathable, they dry quickly, and are appropriate for the weather. Clothes should fit comfortably-not to tight but not baggy. Also, the clothes should cover areas that are at high risk for chafing-you don't think it will happen to you until it does. Chafing usually happens between the thighs and can also happen between that arm and side. I highly recommend leggings for women and if shorts are needed having longer compression shorts underneath.  Men, if the shorts are longer they should cover areas that are vulnerable, otherwise I would also recommend compression shorts. As for shirts, longer sleeve will prevent this type of chafing but during the summer that may not be manageable. My #1 chafing tip is to utilize Body Glide or Vaseline in these high risk areas. As for breathability and the quick dryness of the clothes, the materials should be lighter dry fit material.
Weather will be the major determinate on what specifically what to wear. Be smart, don't put on too many layers so in the middle of the run you're over heating, but don't put on too few layers where you are freezing the entire run. My rule of thumb is to start slightly chilly – not cold and not warm – because your body should warm up and help you keep warm the rest of the run. This article from Shape.com has a great "How Many Layers You Should Wear on a Run" infographic with tips on layering and recommendations based on the weather.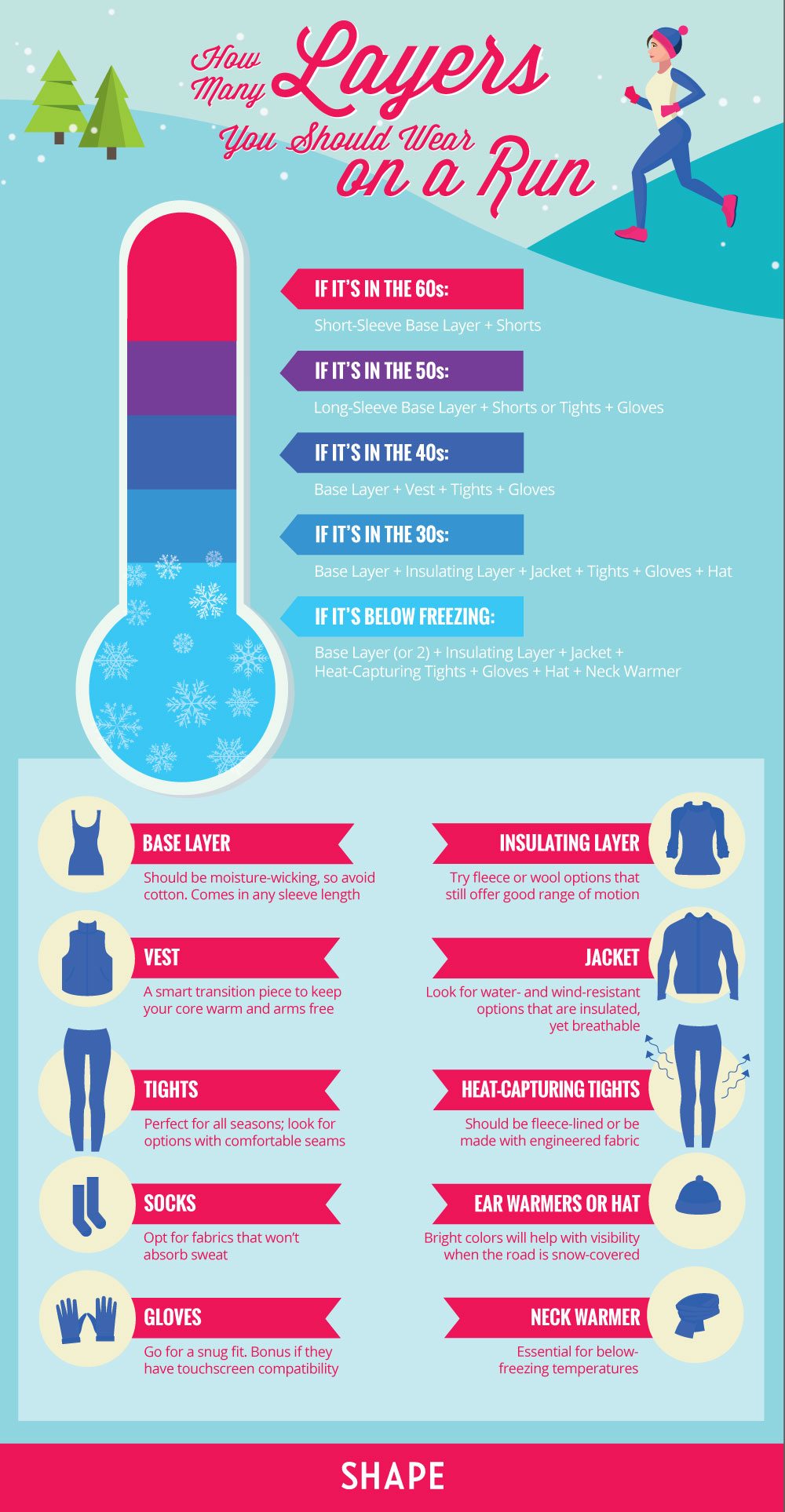 If you don't want to run in the rain or the snow or it's just plain to cold for you, there are treadmills with the 2018 RUN CRANDIC full marathon and half marathon courses at Performance Health and Fitness. I did a Facebook live video recently giving a tutorial of this treadmill capability. Check it out >> and give it a try! If you're training for a different race, email or call the service desk (319-665-2548) in advance and they can enter the coordinates of your exact race and you'll be able to run your course with real-time elevation changes and Google Street View.