Cedar Rapids RoughRiders Partner with Performance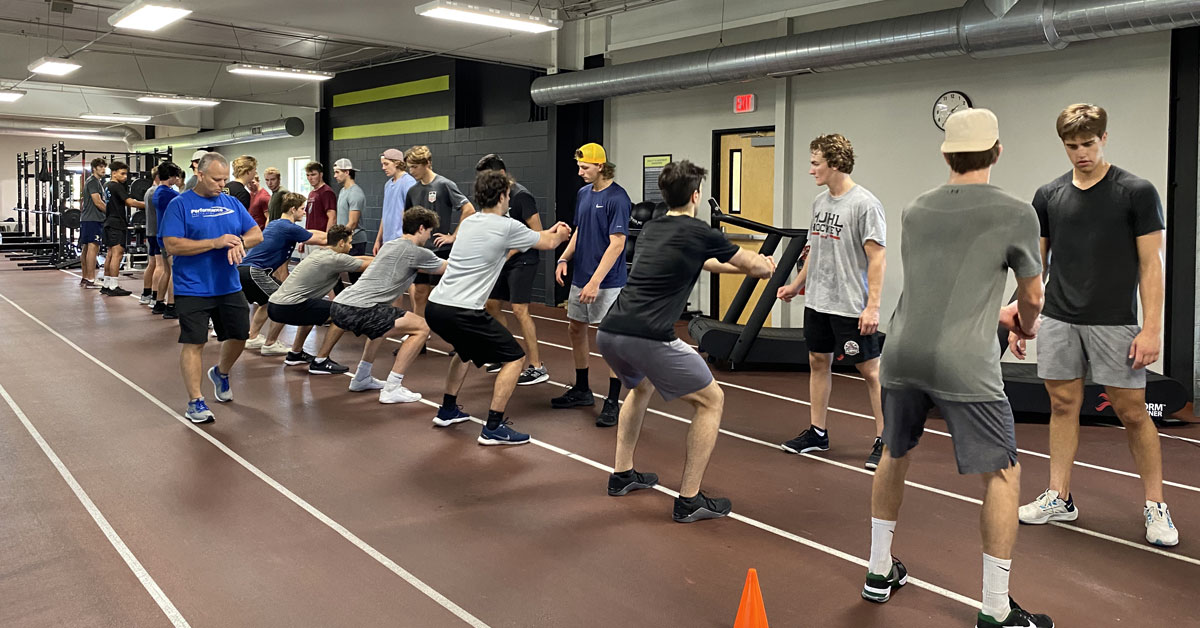 The Cedar Rapids RoughRiders are extremely excited to have Performance Therapies and Performance Health & Fitness back as the Official Strength & Conditioning Provider of the team (as well as the Official Physical Therapy and Athletic Training Provider). Like the RoughRiders, Performance Therapies was founded in 1999.
David Williams, Athletic Trainer and owner of Performance, is no stranger to the team – he was the Strength Coach from 1999-2005 and helped lead the team to their first Clark Cup victory in 2005. Along with his client work, Williams currently teaches at the University of Iowa, where he obtained a Ph.D. in Physical Therapy and Rehabilitation Science.
Performance Therapies is a physical therapy business with four clinic locations in Cedar Rapids, Hiawatha, Kalona, and Coralville.
Williams also owns Performance Health & Fitness, a 25,000-square-foot facility in Coralville. The full-service health club offers group fitness classes, personal training, health coaching, nutrition coaching, strength and conditioning, and more.
Coach Carlson and the current RoughRiders have already begun learning from Williams as they get set to return to action in 2021-22.
To learn more about Performance Health & Fitness, visit performanceforhealth.com.
To learn more about the Cedar Rapids RoughRiders, visit roughridershockey.com.
For media inquires or high-resolution photos, contact Marketing & Communications Director, Mary Brown (mbrown@perfther.com).