How to Avoid a Sugar-Induced Coma this Easter
I cannot believe that Easter is right around the corner. As everyone knows (and loves), this holiday is filled with annual traditions such as dying eggs, Easter egg hunts – and the family feast loaded with ham, indulgent desserts, and baskets filled with over-the-top sugary treats.
As a registered dietitian, I am frequently asked about "how do you keep holidays healthy".
My answer – allow yourself to enjoy the holiday. One day will not make or break you. (More on that can be found in my recent article on avoiding stress or guilt during the holidays).
On that note, there are ways to end the day without a sugar-induced coma.
Incorporating carrots into your Easter menu is a great way to add a nutrient dense option, while still keeping your traditions festive. What are their health benefits? Carrots contain beta-carotene, which is an antioxidant that protect against inflammation in the body. Beta-carotene is also converted to vitamin A, which helps keep your eyes and skin healthy. An added perk? Carrots are also a good source of fiber, to help with heart health and keep you feeling full, longer.
In addition to their incredible health benefits, carrots are also versatile. They can be used in recipes for any time of the day – breakfast, lunch, or dinner. Whatever your tradition is, try one of these carrot recipes in your Easter menu this year.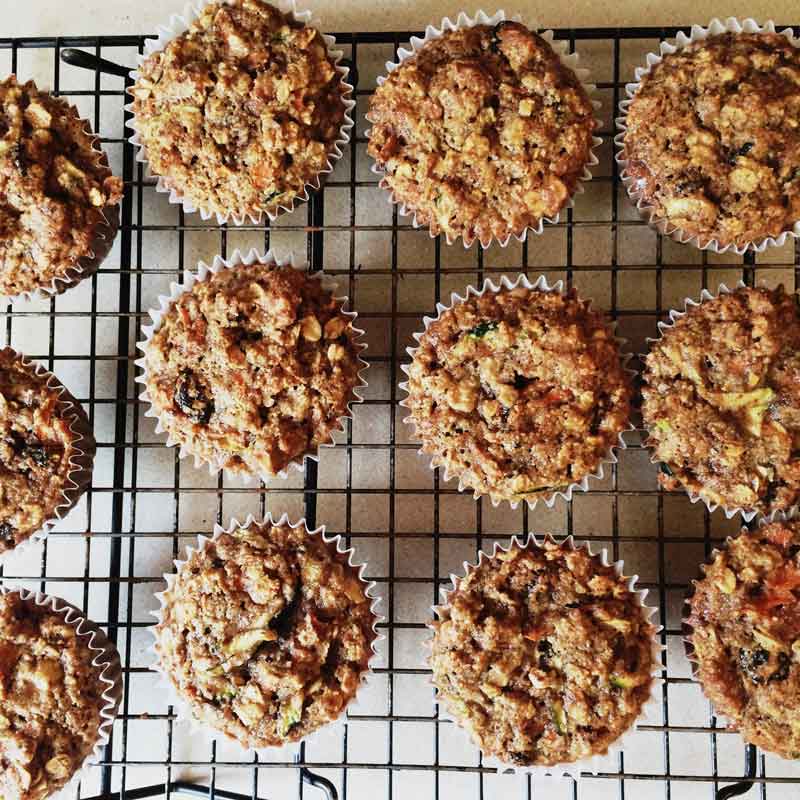 Super Hero Muffins

Recipe and Photo From: Run Fast, Eat Slow
Makes 12 muffins
2 cups almond meal
1 cup old-fashioned rolled oats
2 tsp. ground cinnamon
½ tsp. ground nutmeg
1 tsp. baking soda
½ tsp. fine sea salt
½ cup chopped walnuts
½ cup dried fruit or chocolate chips
3 eggs, beaten
1 cup grated zucchini
1 cup grated carrots
6 Tbsp. unsalted butter
½ cup maple syrup
1 tsp. vanilla extract
1) Preheat the oven to 350°F. Line a standard 12-cup muffin tin with paper muffin cups.
2) In a large bowl, combine the almond meal, oats, cinnamon, nutmeg, baking soda, salt, and walnuts, plus raisins, dates, or chocolate chips if using. In a separate bowl, mix together the eggs, zucchini, carrots, butter, maple syrup, and vanilla. Add to the dry ingredients, mixing until just combined. The batter will be thick.
3) Spoon the batter into the muffin cups, filling each to the brim. Bake until the muffins are nicely browned on top and a toothpick inserted in the center of a muffin comes out clean, 25 to 35 minutes.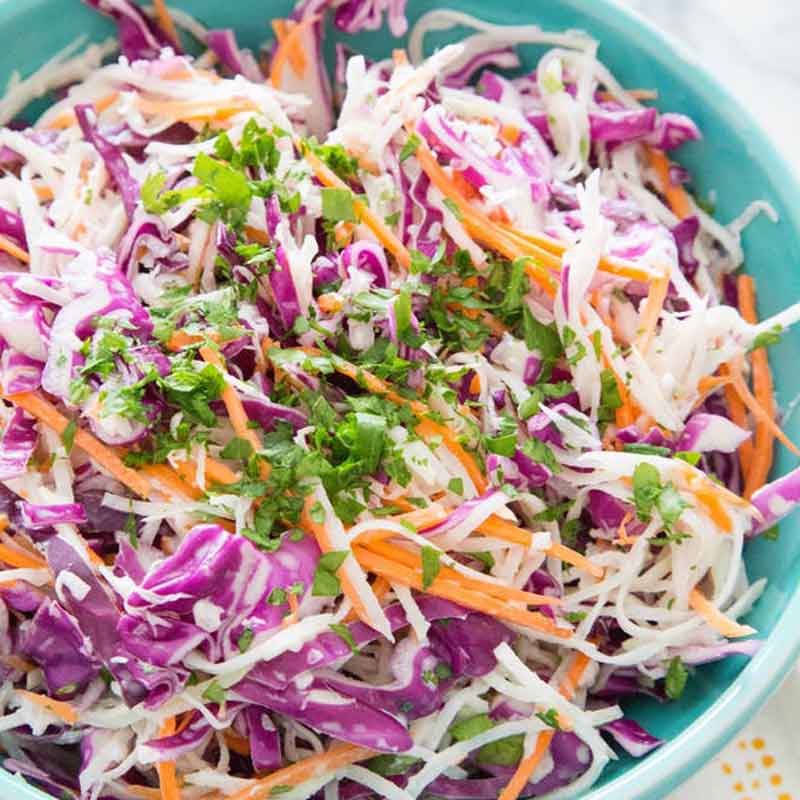 Kohlrabi & Carrot Slaw
Recipe and Photo from: The Kitchn
Serves 4 to 6
1 large kohlrabi, peeled, stems trimmed off, grated
1/4 head purple cabbage, shredded
Two medium carrots, peeled and grated
1/2 red onion, grated
4 tablespoons chopped cilantro
1/4 cup golden raisins (optional)
1/4 cup Greek yogurt
1 tablespoon cider vinegar
1 tablespoon sugar
1 teaspoon salt
Combine the kohlrabi, cabbage, carrots, onion, cilantro, and raisins (if using) in a large bowl. In a smaller bowl, whisk together the Greek yogurt, cider vinegar, sugar, and salt. Pour the dressing over the slaw, and mix until fully coated. Chill for several hours before serving.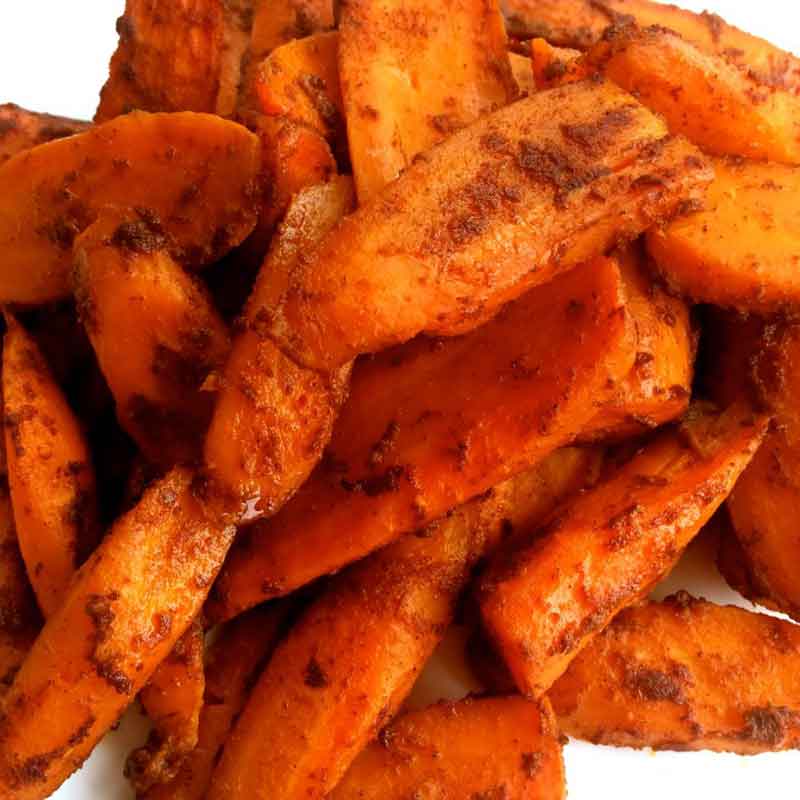 Spicy Cinnamon Ginger Roasted Carrots
Recipe and Photo from: Orlando Dietitian
6 carrots, peeled and sliced diagonally
1 teaspoon cinnamon
1/2 teaspoon ginger
1/2 teaspoon garlic powder
1/2 teaspoon paprika
1/4 teaspoon cayenne pepper
1/2 tablespoon olive oil
1) Preheat oven to 400 degrees. Combine carrots and spices in a large bowl and toss to coat. Place in a small oven safe baking dish.
2) Bake for 20 minutes, then stir and bake for an additional 20 minutes or until carrots can be easily pierced with a fork.