New Cedar Rapids Clinic Location as of September 13, 2021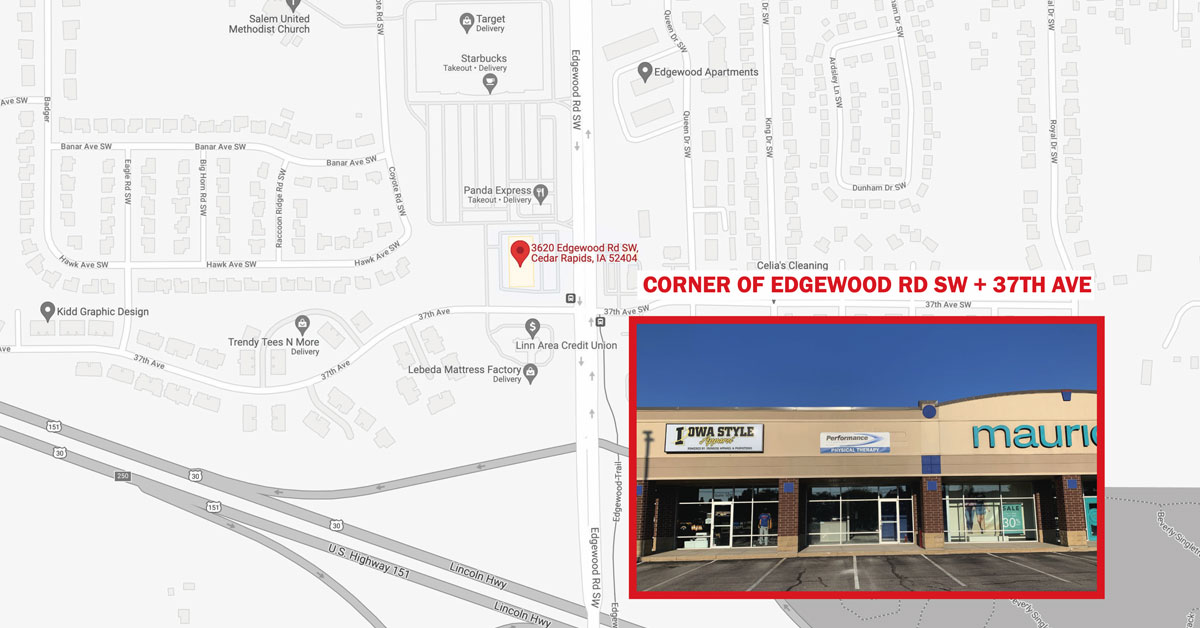 Our Cedar Rapids clinic is moving!
Starting on Monday, September 13th, all Cedar Rapids appointments will be at our NEW location: 3620 Edgewood Rd SW, Suite 300 (between Maurices and Iowa Style Apparel).
To contact the Cedar Rapids clinic or to make an appointment, you can still use our primary Cedar Rapids phone number (319) 363-2901.
If you're not already aware, Performance Therapies has four conveniently located clinics.
Coralville
3290 Ridgeway Dr.
(319) 665-2630
Cedar Rapids
3620 Edgewood Rd SW
(319) 363-2901
Hiawatha
762 N Center Point Road
(319) 294-6717
Kalona
511 D Ave
(319) 656-2630