Performance Therapies Hires Athletic Trainer, Sarah Lutz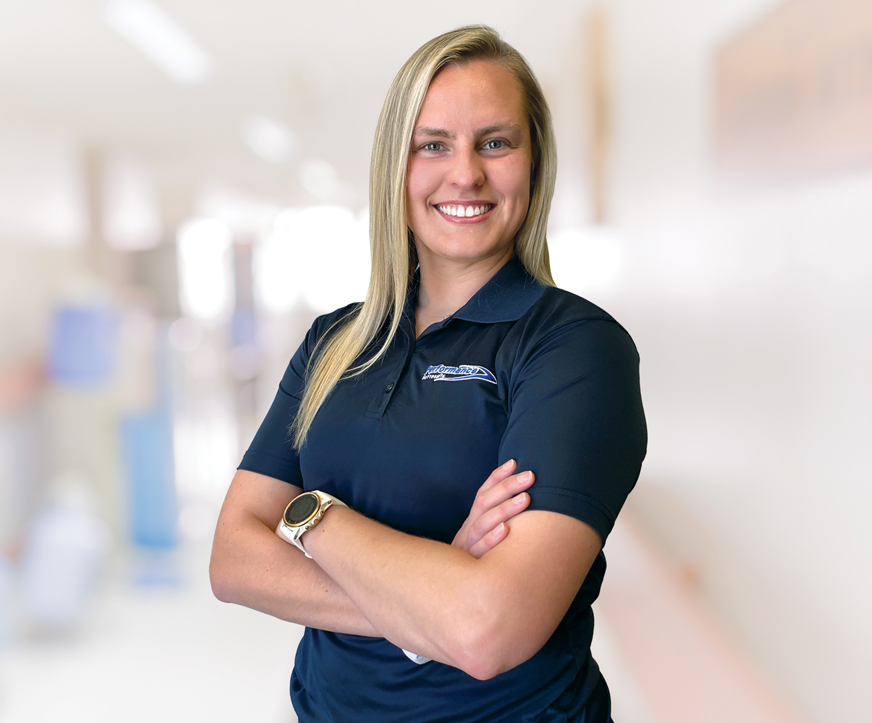 Performance Therapies is excited to announce the newest member of its Athletic Training Department, Sarah Lutz, MS, LAT, ATC.
Sarah grew up on Cape Cod, Massachusetts, and received her bachelor's in athletic training from Springfield College in 2015. She received her Master's in athletic training from the University of St. Augustine in 2019. For the past 6 years, she has worked in a high school setting as a certified and licensed athletic trainer.
She enjoys working with high school athletes and helping them through the various stages of their injuries. She also loves that athletic training is unique in the sense that they get to know and watch their athletes compete when they are healthy, as well as get to be with them every step of the way during their injuries.
"There is nothing more rewarding than watching a high school athlete making a comeback from an injury. I became interested in athletic training through my own experiences as an athlete in high school. I ran track and cross country in high school and college. I still enjoy running and spending time with my husband and two golden retrievers, Rogan and Ghost."
Fun Facts about Sarah Lutz
Our oldest golden, Rogan, is a Certified Therapy Dog!
I spent three summers working in the Cape Cod Baseball League
I've run three half marathons and would love to train for a fourth