Pomegranates – A Festive Nutrient Powerhouse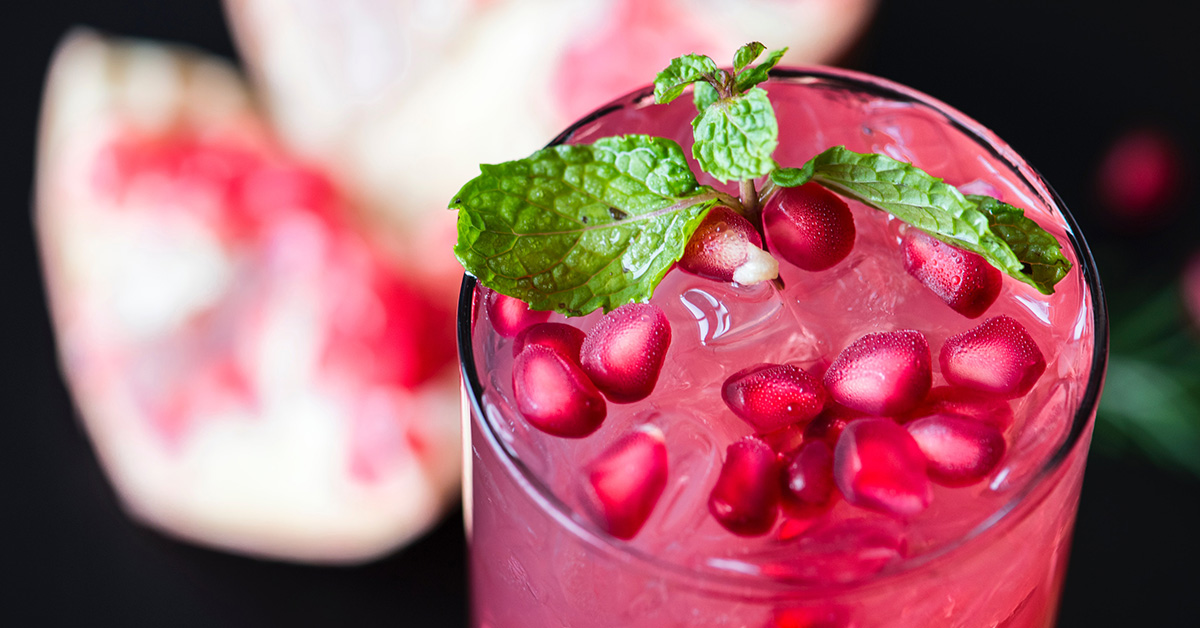 It is that magical time of year. The lights…the ornaments… the tinsel… the pomegranates? The pomegranate is actually a traditional symbol of Christmas in Greece. During the winter it hangs from trees like Christmas ornaments across the Mediterranean region.
Pomegranates are in the spotlight as a 'superfood', and although no one food is super, pomegranates are a true nutrient powerhouse that should be included into a balanced diet. They pack a punch of vitamins and minerals that have many health benefits. They are a great source of fiber to aid in satiety, improve heart health, and digestive health. They are a good source of vitamins that supports a healthy immune system, aids in wound healing, and the growth and repair of tissues. They contain a good amount of vitamin K important for blood-clotting. They are a good source of the electrolyte potassium which helps to maintain healthy blood pressure, reduces plaque in arteries, and important for muscle health.
Pomegranates are a good source of the antioxidant, punicalagin, which is found in pomegranate juice and peel. Punicalagins are a big reason that pomegranates are known as such a good source of antioxidants that have an anti-inflammatory response in the body. Pomegranates are a better source of antioxidants than blueberries, cranberries, red wine, or green tea.

There is a potential that pomegranates can improve blood flow, and delay the onset of fatigue during exercise. The impact of pomegranates on exercise is an area continuing to be studied. They also have been linked to improved insulin sensitivity and lower blood pressure in research.
How to get seeds out:
Cut off the crown and cut into sections.
Submerge one section at a time in a bowl of water and roll the seeds free of the skin and membranes with your thumbs.
The water prevents the juice from spraying and staining clothes and counters.
Drain the water out of the bowl to get seeds.
Ways to use pomegranates:
Top oats or toast with seeds
Mix seeds in yogurt or cottage cheese
Sprinkle seeds on salads
Incorporate into stuffing or rice recipes
Blend seeds into a smoothie
Add seeds to a cocktail or mocktail
---
Want to learn more about Nutrition Coaching? Schedule a free 30-minute Nutrition Evaluation to chat with Ashley about your health goals and see if nutrition coaching is a good fit for you.
Schedule a FREE 30-Minute Nutrition Evaluation