Replace Electrolytes the Smart Way: Piña Colada Refresher Recipe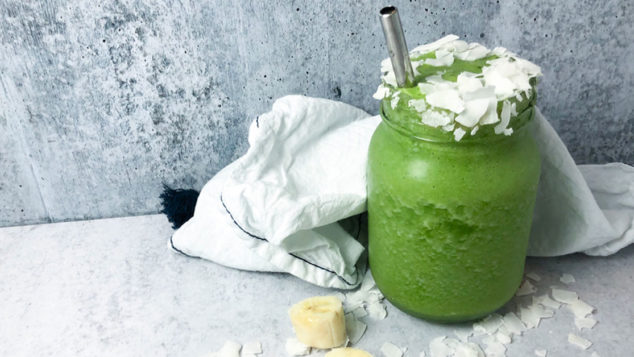 The weather is warming up, and it is starting to finally feel like spring. For many that means training for running or biking races, and triathlons begins. Proper nutrition and hydration is important to keep in mind for those training for events. Part of proper hydration includes replacing electrolytes – sodium, potassium, calcium, phosphorus and magnesium.
Electrolytes are needed for regulating fluid balance, facilitating muscle contractions, and controlling pH balance. There are many different electrolyte replacement drinks on the market, but making your own can be a cost effective way to replace your fluids and electrolytes.
Try this Pina Colada Refresher recipe, courtesy of Performance Health & Fitness Member, Kelly Potter. It's the perfect example of a homemade way to replace your fluid and electrolytes. This delicious blend of pineapple, coconut water, banana and spinach make for a refreshing drink after a workout.

Spinach is packed with vitamins and minerals like:
Potassium and magnesium which help regulate nerve and muscle function.
Iron which aids in red blood cell production.
Pineapple is hydrating and nutrient dense:
Pineapple is a good source of carbohydrates that your body is able to metabolize quickly, and replenish stores after a workout.
Is 86% water to help you re-hydrate post workout.
A rich source of potassium, which aids proper muscle function.
Bananas provide easily digested carbs and are rich in vitamins and minerals:
A good source of potassium and magnesium, which can help reduce exercise-related muscle cramps and soreness by maintaining proper muscle and nerve function.
Rich in vitamin B-6, which plays essential roles in the body. Adequate B6 can help maintain energy and support muscle activity during exercise.
---
Pina Colada Refresher
This combination of pineapple, coconut water, and banana makes for a delicious and refreshing drink after an endurance workout!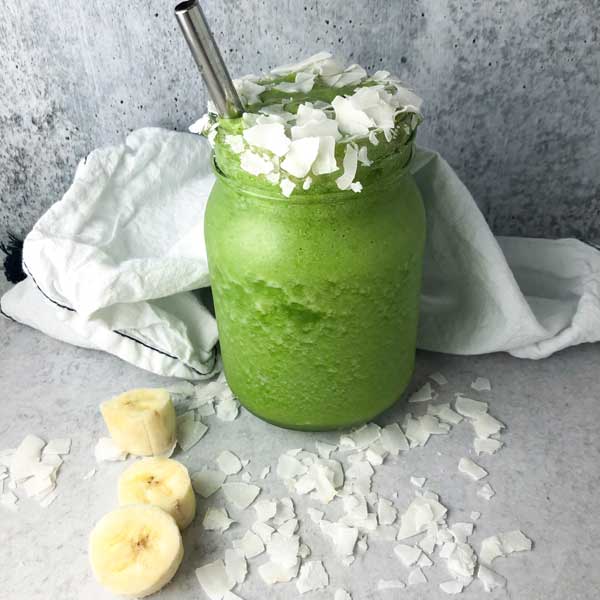 1/2 cup spinach
1 cup coconut water
1 cup frozen pineapple
1/2 frozen banana
Mix all ingredients in a blender until smooth.
Top with unsweetened coconut flakes for garnish, if desired.
---
Want to learn more about Nutrition Coaching? Schedule a free 30-minute Nutrition Evaluation to chat with Ashley about your health goals and see if nutrition coaching is a good fit for you.
Schedule a FREE 30-Minute Nutrition Evaluation