Shirley's Recovery with Performance Therapies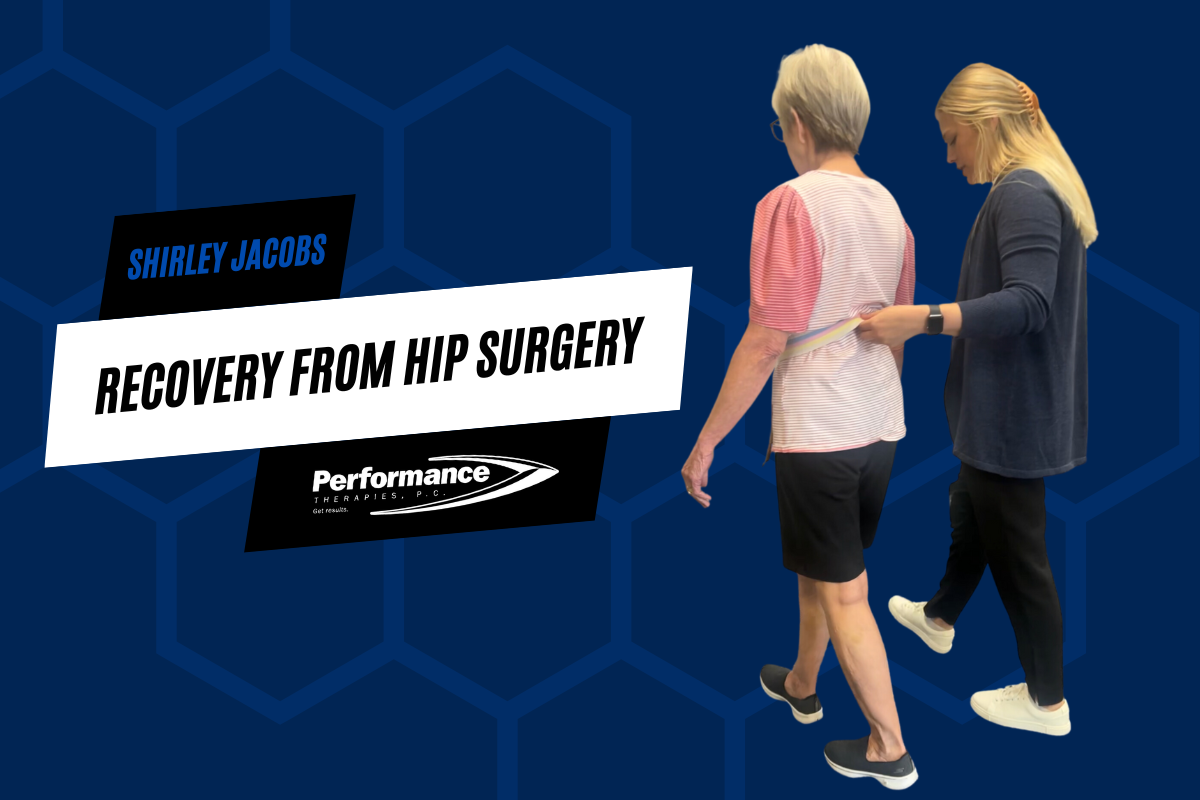 We are in awe of Shirley and her progress post-hip surgery!
Shirley recently broke her hip on a trip to visit her family.
It has been 5 weeks, post-op and she is back to her group fitness classes at Performance Health and Fitness, and currently walking with her cane!
She credits her success to being active prior to her injury and the therapists, such as Courtney and Ashley, at Performance Therapies.
Courtney said that Shirley's positive attitude and goals, such as going to see her friends and walking around the neighborhood, have kept her going. She is very proud of the hard work Shirley has done to get to where she is.
We cannot wait to see how much more she progresses in her recovery!
See the full video below to hear about her recovery.
Request an Appointment
To schedule an appointment, please complete this form and a team member will respond to you within one business day to schedule your appointment.