Strike Out The Stigma For Mental Health Awareness Month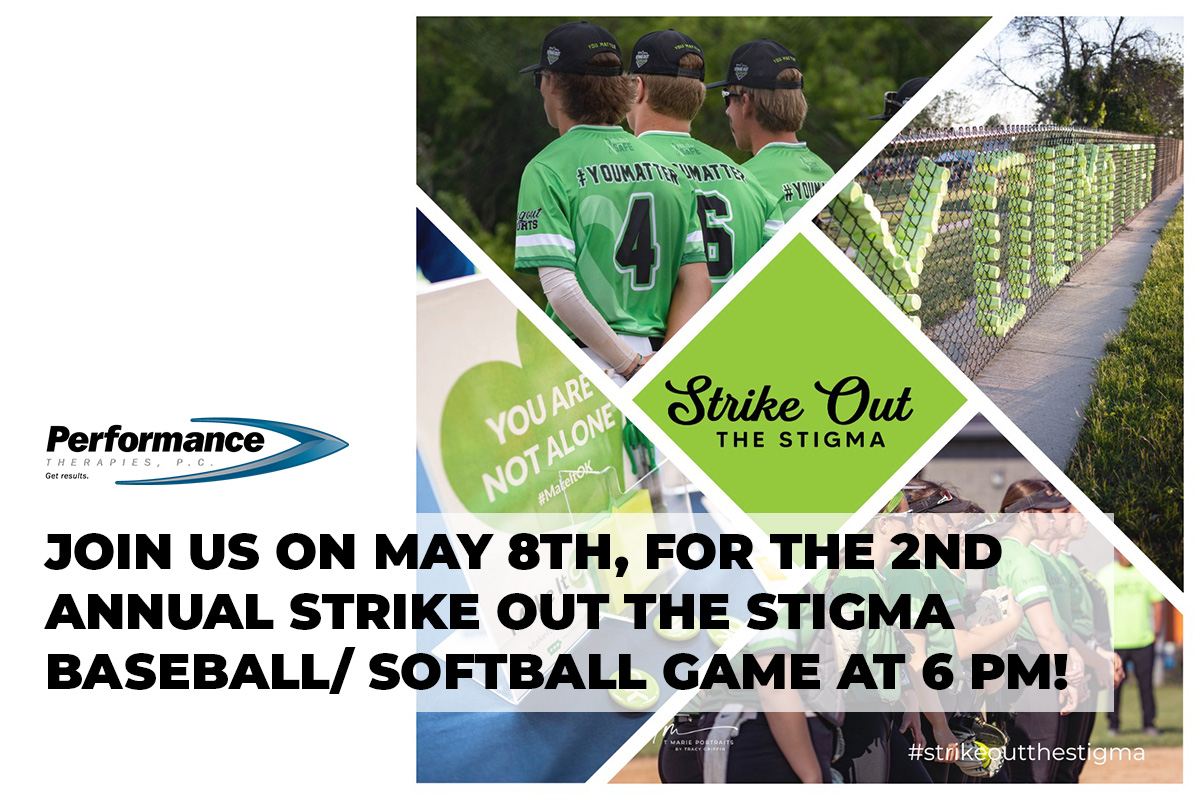 Performance Therapies is excited and honored to be a part of the 2nd annual Strike Out the Stigma event held at Prospect Meadow Fields in Cedar Rapids on May 8th!
Strike Out the Stigma , hosted by Prairie High School Baseball/Softball, Green Bandana Project, Project Safe, and Prospect Meadows – is an outreach initiative focused on bringing crucial conversations to the forefront about the value of healthy life habits, supporting those around us, and removing the negative connotation surrounding mental health.
Breaking the stigma of mental health is essential to ensure that individuals who are struggling with mental health issues can receive the support they need. Mental health stigma refers to the negative attitudes, stereotypes, and discrimination that individuals with mental health conditions often face.
Strike Out the Stigma will holding their Mental Health Awareness + Prevention event on Sunday, May 7 + Monday, May 8th.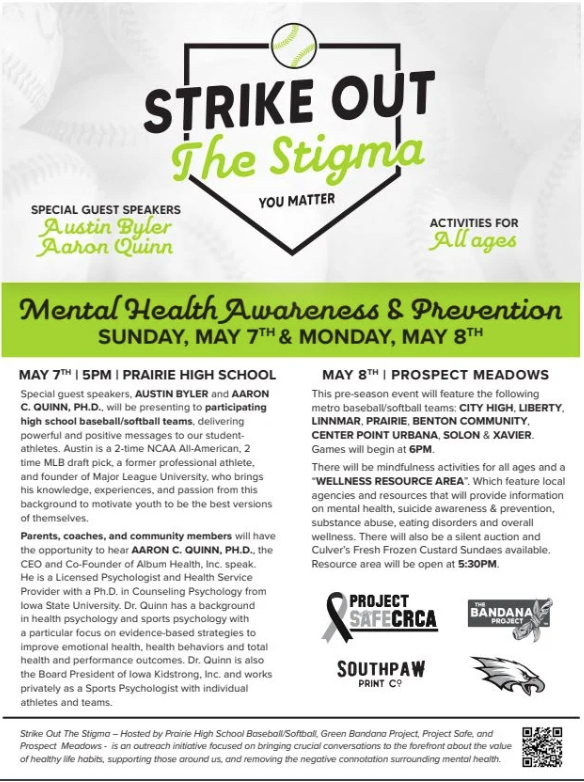 Performance Therapies is honored to provide our athletic training services during the Baseball + Softball game on May 8th at 6 pm.
This event will feature the following metro baseball/baseball teams: City High, Liberty, Linnmar, Prairie, Benton Community, Center Point Urbana, Solon, and Xavier.
Come out and support a great cause during Mental Health Awareness Month!
Please visit their website for more information.