Women's Health in Physical Therapy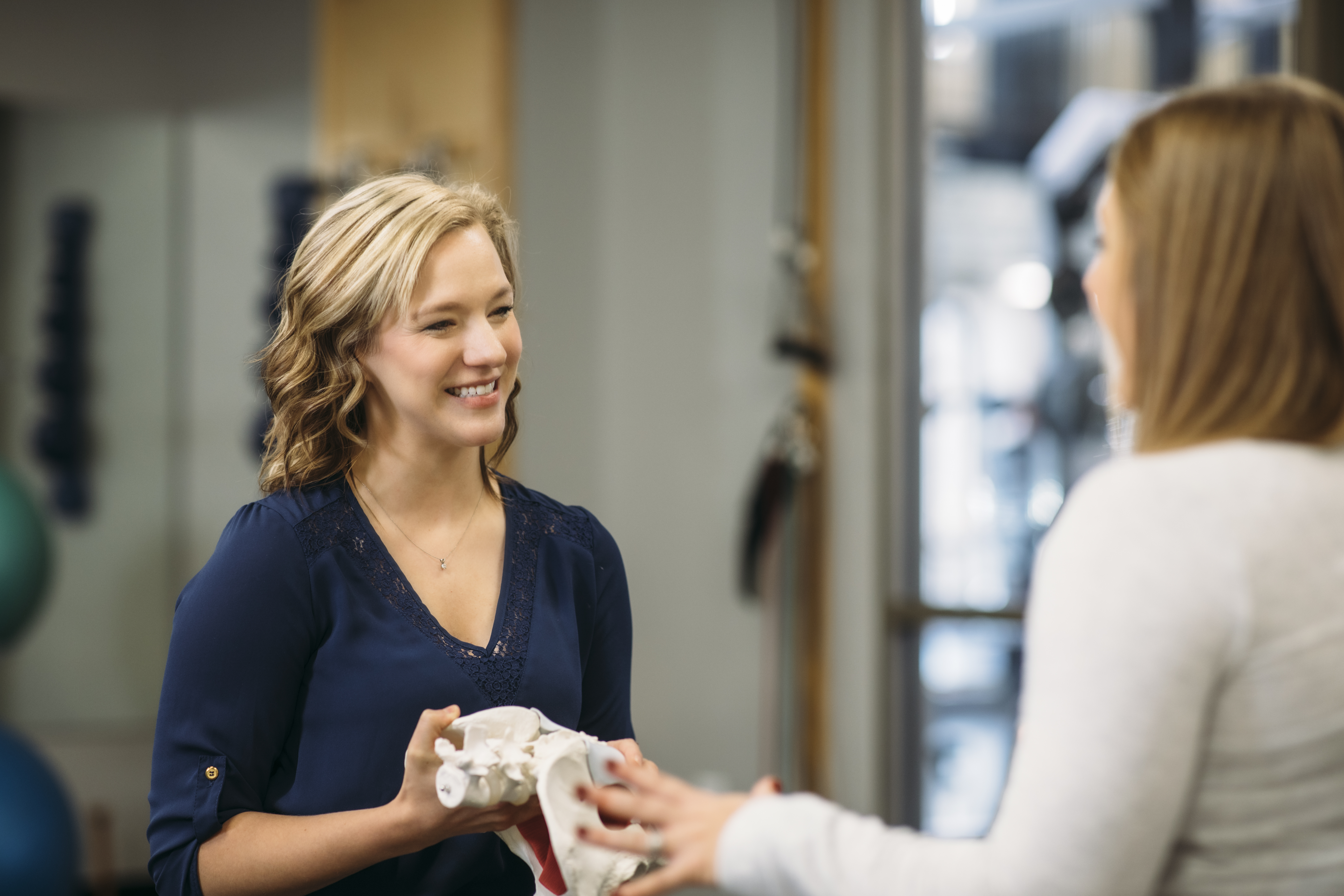 What is women's health PT?
In women's health physical therapy at Performance Therapies, we primarily focus on musculoskeletal dysfunction in relation to the female pelvis, which may include the muscles of the pelvic floor. This includes complaints such as urinary incontinence, pelvic pain, pain during pregnancy, and post-partum recovery. Many of these issues are seen as normal in society, but know that they are not normal and not something that you have to just live with – physical therapy may be able to help!
We believe that you are more than your pelvic floor, so we will always incorporate evaluation and treatment of your whole body in your plan of care. The mobility, stability, and strength of your spine, core, hips, and legs can affect the function of your pelvis and pelvic floor. Even your ability to perform effective breathing can play a role!
Our women's health treatment team consists of two physical therapists: Ashley Chizek, DPT, ATC, and Linea Rochford, DPT. Besides our general physical therapy training, we have taken additional training in pelvic health techniques. You will work one on one with one of us throughout the course of your treatment in a private treatment room. If you would like to bring someone else along to your sessions, they are welcome! We want you to feel as comfortable as possible.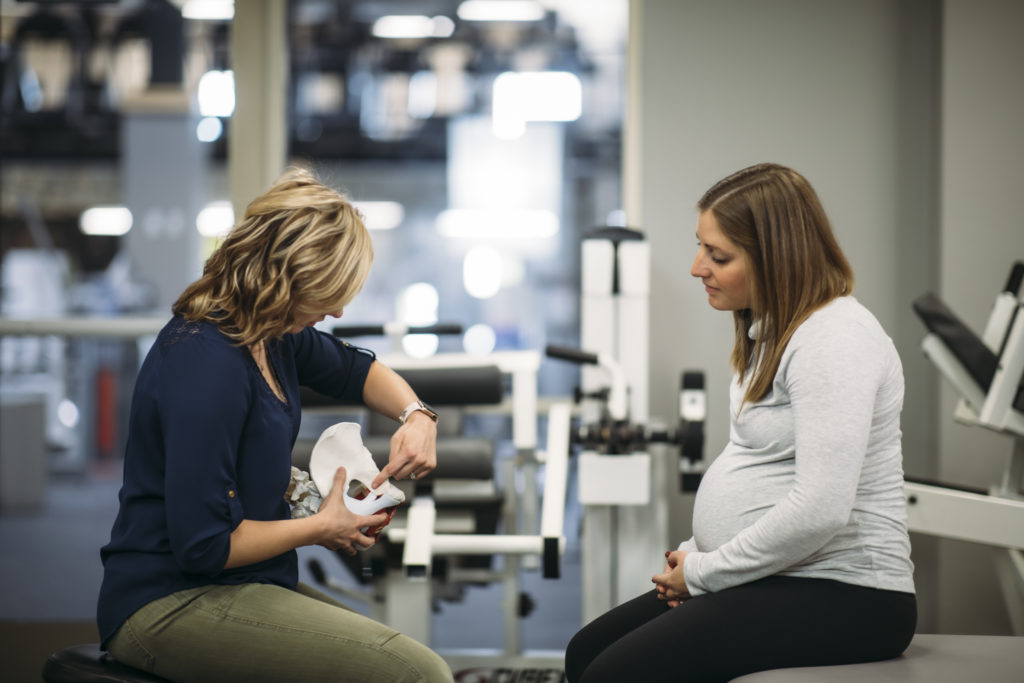 What to expect at your first visit
We understand that you might feel nervous about coming to see us, since these issues are often not discussed, even with your doctor. Please know that our visits are a safe space, and the more information you can give us, the better we will be able to provide you with a meaningful treatment plan to help you meet your goals.
Your first visit will last about an hour and will primarily consist of a discussion between you and your physical therapist. We will ask you questions about your current symptoms, general health history, and goals for treatment. We will also assess your general movement, strength, and posture.
Our physical therapists will then take time to educate you about your diagnosis, anatomy and function of the pelvis and pelvic floor (if applicable), and what your treatment plan will consist of. We may discuss dietary or behavioral modifications that could help with your symptoms. Please wear clothing that is comfortable and allows you to move around easily – we will likely show you at least one exercise to start working on at your first visit!
We are passionate about helping women improve their quality of life through education, exercise, and manual techniques for the pelvis. We would be thrilled to see you in the clinic to get your pelvic health journey started. Please contact us at our Coralville clinic to schedule an appointment!
Request an Appointment | Women's Health
To schedule an appointment, please complete this form and a team member will respond to you within one business day to schedule your appointment.